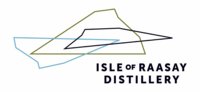 About Isle of Raasay Distillery
The first (legal) whisky distillation on the isle of Raasay began mid September 2017, with the opening of R&B Distillers' Isle of Raasay Distillery. Having spent a great deal of time and effort fine-tuning the distillery's every detail (and creating the much loved While We Wait single malt in anticipation), it's a real landmark for R&B and a cause for celebration amongst craft whisky lovers.

Key people - Iain Robertson
Iain is a recent Honours graduate of the Heriot Watt Brewing and Distilling school. During his studies he took a placement at North British grain distillery and worked at Edinburgh's The Scotch Whisky Experience as one of their highly knowledgeable tour guides, attracting around 300,000 visitors per year. He also has a long history in drinks hospitality.
Iain is not only formally educated in the art and science of distilling but he is also an enthusiastic and innovative mind and has been working towards a role like this throughout his degree. He's the perfect fit for Raasay Distillery as someone who understands the core of the spirit but who will help us respectfully push the boundaries. And he tells us he's a keen fisherman and hill walker – ready for the island life.

Key people - Iain Hector Ross
Iain Hector is a Gaelic-speaking Glasgow highlander who grew up in the leafy West End enclave of Kelvingrove. With parents from Skye and Lewis, he is a veteran of epic summer journeys 'home' to the islands, and it's these which fed his lifelong love of the highland landscape and history.
As Visitor Experience Manager Iain Hector is tasked with developing the content of the Raasay Distillery tour to tell the story of Raasay, the Isle of Raasay Distillery and its first legal whisky.
Iain Hector's recently finished his first book 'The Whisky Dictionary', which is published in October 2017.
Isle of Raasay Distillery
Borodale House
Isle of Raasay, Kyle
Scotland, IV40 8PB