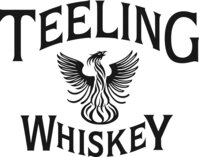 About The Teeling Whiskey Co.
The Teeling family have been crafting Irish Whiskey since Walter Teeling opened his first craft distillery on Marrowbone Lane, Dublin in 1782.
The current generations of the family owned and operated Cooley Distillery, founded by John Teeling in 1987 and sold to Beam in 2012.
In 2015, John's sons Jack and Stephen Teeling heralded a new chapter for Dublin and the Teeling family, opening the Teeling Whiskey Distillery just a stones throw from the original location, the first distillery producing whiskey in Dublin since 1972.
Whiskey production commenced in the new Teeling Distillery on 30th March 2015, giving the brothers complete control over all aspects of their whiskey production, from grain to glass.
Teeling Single Malt was named "World's Best" at the 2015 World Whisky Awards.
Jack commented on opening his new distillery "This is a huge milestone in the story of Teeling Whiskey. It has taken three years of planning, hard work and significant capital investment, but Teeling Whiskey is finally home. We are proud to be at the forefront of an emerging craft distilling movement and will continue to introduce high quality unique expressions of Irish whiskey to lead the expansion of the market in terms of depth and flavours."
We are proud to host Teeling Single Grain whisky in our two-bottle option. This is a 46.1% ABV bottling, non-chill filtered, and no artificial colouring.
We are also really excited to be featuring the fantastic Teeling Single Malt Whiskey in our upcoming single-bottle box starting late in 2016.
David, Craft Whisky Club

Key people - Jack and Stephen Teeling
Jack and Stephen Teeling have brought a new independent voice and style back to Dublin whiskey. With the revival of their family brand and the first new distillery to open in Dublin for 125 years, it heralds a new Golden era for Dublin and Irish whiskey.
Initially launching as a bottling company, the brothers have went on to build the first Whiskey Distillery in Dublin since 1976. Teeling Whiskey Distillery opened in 2015.
Jack was MD of the family's Cooley Distillery and Stephen head of Sales & Marketing. Stephen stayed on when Beam acquired Cooley Distillery 2012, and left to rejoin his brother one year later in 2013 to help with the development of Teeling Whiskey Co.

Key people - Alex Chasko
Master Blender and Pot Still Enthusiast
Alex is a graduate of the world famous Heriot-Watt masters in Brewing and Distilling. He managed innovation at Cooley's Distillery before moving with the Teeling brothers to Teeling Whiskey Co.
Alex started his carrer at Bridge Port Brewery, the oldest craft brewery in Oregon in the US, before moving to Edinburgh where he worked on whisky flavour research.
Alex moved to Singapore where he worked on the award winning Pump Room brewery before moving to Ireland.
Teeling Whiskey Distillery
13-17 Newmarket
Dublin 8
Ireland